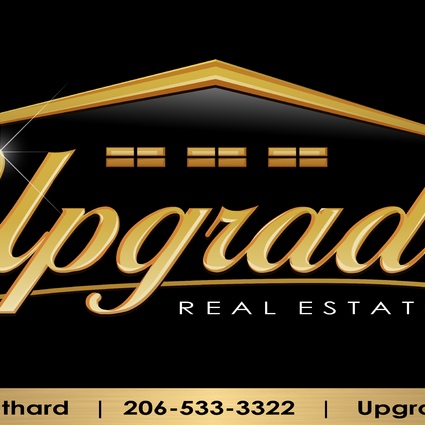 Nick Southard
Designated Broker | Founder
REVIEWS
Nick was so easy to work with and he delivered on everything he told me. He had the best photographer who took fantastic photos and my condo sold for $20,000 over the listed price! Thank you Nick for your great communication and expertise!
I met Nick Southard... when I was trying to sell my townhouse in Mukilteo. He became my listing agent and got it sold, despite it's quirky architectural design and parking issues... He has a fun upbeat personality and is mindful and diligent in preparing one's property for maximum potential value... Nick has high moral character and work ethic. His work is of the highest standard... I would highly recommend Nick to any home-owner who takes pride in their property and wants to show-case it in the lime-light that it deserves.
Nick helped us sell our Kirkland House this year! The transaction went very smooth. We are very pleased with his professional skills. Nick is intelligent and knows the real estate market inside and out. He has incredible attention to detail and pointed out things in potential homes that other realtors never considered. He is analytical and takes a sensible and logical approach to the process. I would highly recommend Nick Southard for anyone looking to buy or sell their home!
Nick was professional, responsive, smart, I would recommend him over anyone and I interview a few agents. I wish I had another house to sell, so I could work with him again!
We were very pleased with Nick & never knew selling a home could go so smoothly. In the future, Upgrade is our first choice
My listing was marketed far better than any competing property… Can you guess who was first to sell? Thank You Upgrade!
Nick was professional, responsive, smart, I would recommend him over anyone and I interview a few agents. I wish I had another house to sell, so I could work with him again!
Nick was extremely professional and he really knew how to quickly list and sell a property in what I would consider the most painless and efficient manner possible. He provided great tips and advice on how to prepare and show a property and even had a professional photographer take photos for flyers and the MLS listing. My property sold within a week. He was very pleasant to work with, communicated well and I will surely recommend his services to my closest associates. Thank you Nick!
Our experience with Nick Southard was amazing! He is very professional and has excellent communication skills. He listened to our needs and presented them perfectly to the buyer. He takes your call every time - no vm unless perhaps he's on the other line. Provided us with potential buyers feedback immediately and then provided us with next steps. Nick sold our home in Washington State when the market was low in 2010 within 8 weeks, and got us very close to our expected selling price! We were over the moon with Nick and greatly appreciated all his hard work. In fact, we will be calling him again soon regarding the sale of our current home. The photos he takes of your home are beautiful!!
Nick is very knowledgably, personable and a straight shooter. He provided us with all the information needed to make a good discussion on selling our home. You will be very happy and pleased knowing you will be receiving the best possible service once you sign on/up with Nick.
Listing my home with Nick Southard at Upgrade Real Estate was a wise decision which I am very glad I made. Nick was able to sell my Townhome in a just a few days on the market for $10,000 over the list price! Nick is a highly detailed and extremely knowledgeable real estate professional who I found always available to provide me with expert advice and assistance. I will definitely be using Nick at Upgrade Real Estate for all my future transactions and would highly refer him.